Company Profile





Gomez International Inc., was started in 1991. Our staff has over 125 years of combined experience in the tunneling, construction, and mining industries. We specialize in heavy civil tunnel, power, mining and bridge projects. Our services include engineering, consulting, equipment manufacturing, along with rebuild and supply. Gomez International is positioned to support your project in all aspects, whether it is a large public infrastructure or a small private project. Our Clients include owners, contractors, engineers, consultants, manufacturers and suppliers. Providing consulting, estimating, project field support, engineering, design, equipment manufacturing, equipment rebuild and equipment and material supply.


Gomez International Inc. strives for success through advanced management development. By interfacing and integrating with all participants, and implementing high Quality Control/Quality Assurance (QC/QA) standards, a proactive and reactive company, quick to develop situation response teams as needed. From design and development to onsite installation, Gomez International Inc. surpasses project expectations with enhanced customer support.


Gomez International, Inc. has two locations. Our Manufacturing and Rebuild division, Procurement Specialists, is ideally located in the Arizona dry desert at 1415 E Elwood Street, Phoenix, Arizona 85040. The shop facility has over 20,000 square feet under one roof, with on and off site equipment storage totaling over 30 acres. Fully staffed with heavy equipment mechanics, welders, metal workers, painters, electricians and machinists our manufacturing/rebuild facility includes all of the necessary production equipment and engineering, fabrication and administration needed to provide our customers with the needed equipment and supplies they require.


​We strive to provide quality equipment and services to aid in our clients successful completion of their projects. From complete diesel engine and equipment re-builds, to high voltage switch gear, mine power transformers, high voltage cable assemblies, ventilation fans, equipment/workshop connex's, tunnel excavators, conveyor systems, tunnel seals, peristaltic and submersible pumps, grout and bentonite mixing plants, to rolling stock i.e. tunnel locomotives, man cars, lift off muck boxes, segment handlers, etc., we can supply, manufacturer, build and/or remanufacturer nearly anything our customers request.


​​As the North, Central and South American Sales and Service Representative for several innovative manufacturers we are able to provide quality products to meet any requirement. Our main administrative offices are located at 9075 Hazeldine Road/PO Box 10490, Casa Grande, Arizona 85130.


KEY EXECUTIVES



Renetta Gomez - President/Chief Executive Officer

Years of Experience - 27

Education - Degree in Business Management, New Mexico State University, 1980

Summary of Qualifications

Comprehensive background in all aspects of business management, human resources management, employee benefits, accounting and financing.



Professional Positions

President/CEO

Owner - Gomez International, Inc. (formally Gomez Tunneling Systems International) since 1991

Owner - Retail store since 1993 to present

Assistant - Personnel Manager

Benefits Administrator


---

Frederick (Rick) P Gomez - Vice-President/Chief Operations Officer

Years of Experience - 37

Summary of Qualifications

Comprehensive background in all aspects of electrical, mechanical, civil and underground construction applications, including mechanized-tunnel boring, micro-tunneling, directional drilling, raise boring, rock support systems and methods, conventional underground excavation methods and procedures, concrete, grouting and shotcrete placement methods and procedures, hydroelectric generation, pumping stations, waste water treatment facilities, oil and natural gas refineries, coal fired generation facilities, nuclear device assembly facilities, acid plants, SO/2 removal systems, and fly ash recovery systems (bag-houses and precipitators).



Extensive knowledge of employee, customer and management relations, construction management organization, and training methods.



Professional Positions

Vice-President/COO

Consultant

Owner - Gomez International, Inc. (formally Gomez Tunneling Systems International) since 1991

Project Engineer

Project Field Manager

Project Manager/Superintendent

Start-up Engineer/Technician





---



James J Gomez - Vice-President of Operations

Years of Experience - 10

Summary of Qualifications

Manager of our Manufacturing/Rebuild Division, Procurement Specialists. Responsible for all equipment manufacturing and rebuild scheduling, equipment design, man-power allocation, budgeting, material procurement and safety. Supervises two teams of employees in all aspects of manufacturing, from design, through fabrication, to final inspection. Comprehensive background in electrical, mechanical and metal fabrication. Some of the manufacturing/rebuild projects successfully overseen are: the manufacturer and/or rebuild, repair and testing of both low and high voltage switchgear, transformers, mobile sub-stations, 15kV power cable assemblies, hydraulic cylinders and systems, pumps, ventilations systems, compressors and more. In charge of complete equipment tear down and rebuilds, including Liebherr 932 Tunnel Excavators, Brookville 30, 24 and 20-ton diesel powered locomotives, Caterpillar 80,000lb forklift and Duetz V-10 diesel engine rebuilds, and many more projects too numerous to list.



Professional Positions

Vice-President of Operations

Operations Manager

Project Supervisor

Project Manager

Field Supervisor




---

Asao Nomura - Vice-President of Engineering

Years of Experience - 35

Education - B.Sc., Mechanical Engineering, Yamanishi University, 1980

Summary of Qualifications

Supervised the design, procurement, start-up and operation of a variety of typical and specialized equipment on many large, complex heavy construction projects. This equipment has included many pressurized face tunneling machines such as EPB and slurry shield machines. Four of these machines had personnel airlocks to allow hyperbaric interventions. Supervising the procurement, start-up and operation of the 14.14m (46.4') slurry shield machine used on the Trans-Tokyo Bay Highway Tunnel. Designed and implemented a variety of equipment applications specifically for controlled excavation in soft or difficult ground conditions. Recent 17 years experience in soft ground tunneling; prior to that involved in the engineering and construction of heavy structural and earth retaining walls. Supervised equipment design, production and delivery, on-site installation, training and start-up, and daily equipment operations. Responsible for oversight of preventative maintenance and major repairs and overhauls performed by project field personnel. In addition, responsible for the on-site, training, development, and implementation of TBM hard rock, earth pressure balance and slurry, operating and excavation procedures, including but not limited to soil conditioning, grout injection, and tool replacement. Training also included the development of operational contingencies such as the inability to form plug in screw, unable to advance the TBM, Settlement mitigation procedures, unable to control muck discharge from the screw, and damage to segments.



Professional Positions

Vice-President of Engineering

Engineering Manager

Project Engineer

Tunnel Operation Engineer

Project Manager

Equipment Operations Manager

Project Engineer-Mechanical/Electrical

Field Mechanical Engineer

Equipment Manager


---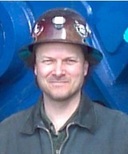 Rod Bray - Field Operations Manager
Years of Experience - 36
Summary of qualifications
Comprehensive background in all aspects of mechanical, civil, underground civil construction, and MSHA mining applications, including mechanized tunnel boring, raise boring, rock support systems and methods, conventional underground excavation methods and procedures, concrete, grouting, and shotcrete placement methods and procedures. Supervised the assembly, operation, maintenance of more that fourteen tunnel boring machines. Supervised equipment design, production and delivery, on-site installation, training and start-up, and daily equipment operations. Responsible for oversight of preventative maitenance and major repairs and overhauls performed by project field personnel. In addition, responsible for the on-site training, development, and implementation of TBM hard rock, earth pressure balannce and slurry, operating and excavation procedures, including but not limited to soil conditioning, grout injection, and cutting tool replacement. Supervised the setup of all hyperbaric equipment, and more than 1,300 hyperbaric interventions including 1,100 requiring welding, and over 100 personal interventions.

Professional Positions
Field Operations Manager

Equipment Manager

Mechanical Superintendent

Tunnel Boring Machine Superintendent

Tunnel Boring machine Mechanical and Maintenance Superintendent

Raise Bore Operations Supervisor

Heavy Equipment Mechanic

Miner
---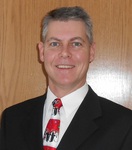 Chris S. Rhoades
Years of Experience – 19
Summary of Qualifications
Oversee and active in all phases of sales process: Generate equipment proposals; Promote products via personal visits, telephone, letters, and email; Maintain existing customer base, establish professional rapport, prospect new customers, and facilitate new business development; Proactively guide sales team to ensure company sales objectives and goals are met; Assist with overall marketing by providing input of outside promotions and advertising efforts; Support customer service network and collaborate with post-sale departments comprised of commissioning, training, warranty, parts and service to enhance customer-vendor business spectrum as evidenced by development of Customer Alliance and Lifecycle Management Programs. Instrumental in facilitating new relationships and augmenting existing relationships with renowned companies in the Energy, Minerals, Construction, and Transportation industries.

Summary of Positions
Director of Sales
Sales
Editor
Newswriter
Photographer
Video Production Editor
Video Production Writer
Video Production Technical Director


---
---